All about Elvis
Elvis Freshly Facciolo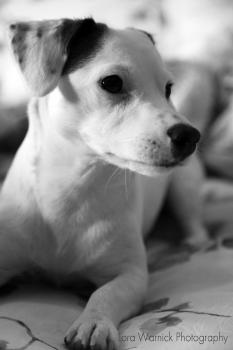 Elvis is my Handsome Jack Russell Terrier and he has his very own shampoo that's made Especially for Him! I am so excited to share this with you! The balance of oils in this shampoo is just perfect for his skin. Elvis deserves the best and your Pooch does too!

What I use to shampoo Elvis with is just as important as what I use on my own skin. Most dog shampoo's that are out there today make him itch! Yipes! No Thank you! We use Hemp oil because it is known to help reduce skin dryness and itchiness. We aren't kidding around when it comes to our pooch! This is a 97% natural product , made with vegetable based cleaners and no animals products! Made with Hemp, Aloe, Chamomile and Glycerin. 7oz. bottle. Your choice of three "Elvis Freshly approved" fragrances!
Doggie Kisses Shampoo

Price: $8.99

Doggie Kisses Fragrance: Notes of Cherry, Plums, Apricots, Jasmine, Rose & Pink Grapefruit.

Poochie Hugs Shampoo

Price: $8.99

Poochie Hugs Fragrance: Oranges, Lily, Violets, Cucumber and Melons.


Puppie Love Shampoo

Price: $8.99

Puppy Love Fragrance: Notes of Lemons, Limes, Musk, Mandarin Oranges with a pretty floral note to it.